Beverage
Knowing what will stick to your HDPE, LDPE, PE, or glass beverage container is critical for a quality label application. Nova Label has extensive experience consulting with customers to determine the right adhesive, label design, and materials.
Categories
Wine labels
Beer labels
Spirit labels
Coffee labels
Dairy labels
Soda labels
Juice labels
Water labels
Materials
Nova Label is able to provide many different label materials for your Beverage container. We will work with you to determine the best label to fit your product needs.
Clear and white polypropylene
Semi-gloss paper
Assorted wine stocks all with permanent or all temp adhesives
Capabilities
Nova Label features experienced personnel and the latest equipment with digital technology, proven processes, and on-time shipments.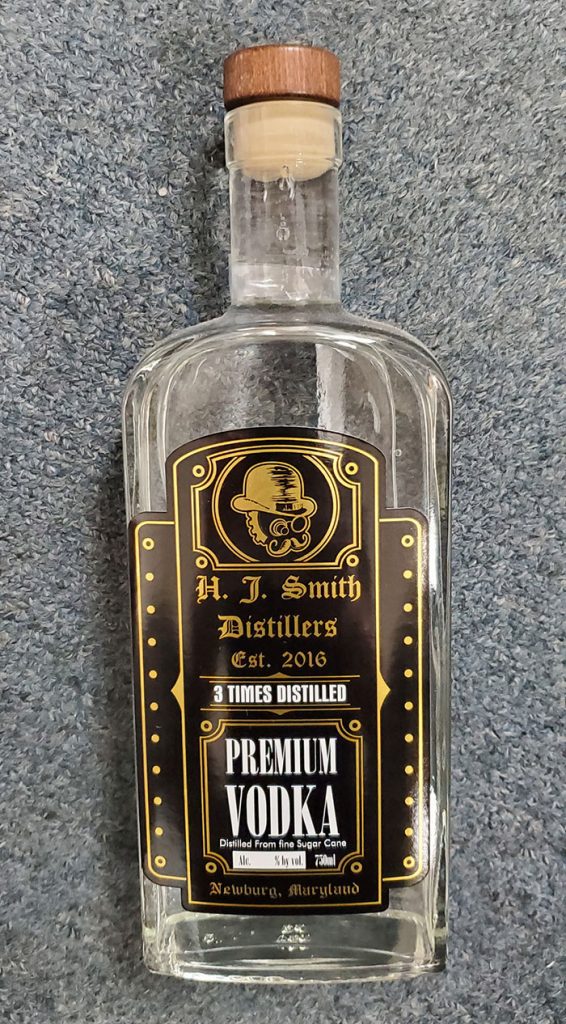 ---
Food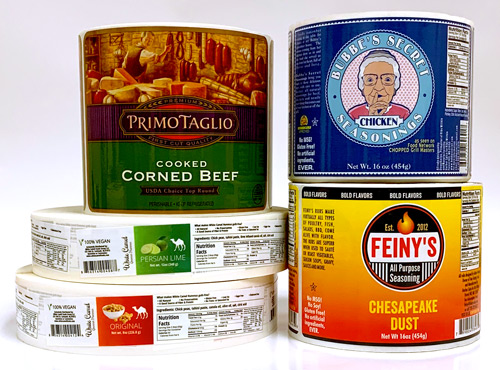 Custom food packaging labels take on all forms. Nova Label provides pressure-sensitive labels that are custom manufactured to fit your brand perfectly. Special attention is needed to be sure the right material and adhesive performs at its best. We offer a wide variety of materials and adhesives to fit that need. Samples will be provided for those hard to handle applications. And for the high production products, labels are provided to work on your auto-applied applicators or semi-automatic applicators. Available in up to 10 colors on paper, clear poly and white poly materials with UV varnish or lamination.
Categories
Materials
A label speaks directly to the consumer. The quality and design need to excite the senses to entice a purchase. Nova Label understands this and provides quality materials and adhesives to make your products stand out while complying with USDA specifications for meat and poultry labeling as well as nutrifacts formats.
Semi-gloss paper
Clear and white polypropylene with permanent and all temp adhesives
Over-lamination and UV varnish are available
Capabilities
Food labels present many unique labeling challenges. From temperature ranges and humidity levels to product visibility, Nova Label has the experience, equipment, and technology to provide the right solution, with a personal touch, for your food packaging. Our digital printing provides an economical and high-quality solution to packaging needs. Our digital press is designed for medium to high volume runs vs. other digital solutions that focus on short to medium runs.
---
Health & Beauty (HBA)
Catch attention and create brand recognition all while featuring your product's information requirements. Nova Label carefully evaluates where and how your product will be used so the label will perform during the entire life of the product.
Categories
Start-up companies
Regional brands (limited)
Materials
Health & Beauty products are exposed to surface wear and humid environments. Nova Label ensures that your product will have a durable, attractive, and "hard-working" label to fit your product. We can adapt your label to any requirement, size, or environment.
Clear and white polypropylene
Semi-gloss paper; with lamination, varnish or permanent adhesive
Capabilities
Choosing the right adhesives, substrates, and laminations, are critical to ensuring your label sticks to your health and beauty product. Nova Label will help guide you through the process of creating a label designed to work for your product.
---
Nutraceuticals
Consumers browse the store shelves quickly. Nova Label provides unique designs and materials to capture the consumer's eye and pay attention to your product. We will work with you to provide solutions to your packaging needs.
Categories
Nutraceutical labels
Supplement labels
Vitamin labels
Protein powder labels
Materials
Semi-gloss paper/permanent adhesive
Varnish
Overlaminate
Capabilities
Nova Label produces impactful, quality labels with all the required information while staying within the design of your brand.
---
Nova Label provides many types, styles, and variations of labels to fit a wide variety of applications
Label Types
Pressure Sensitive Labels
Foil Stamping (limited)
Embossed Labels
Bottle Labels
Multi-layer Labels, i.e., piggyback labels
Variable Data Printing
Tamper Evident Seals
Jar & Tube Labels
Die-Cut Labels (Standard and custom shapes)
Container labels
Clamshell labels
Label Finishes
Gloss Lamination
Matte Lamination
Cold Foil
Varnish
Materials
Prime Papers
Prime Films
Polyester Film
Metalized
Wine Stocks
Craft Papers
Finishing
Continuous Forms
Fan Folded
Sheeted
Roll Labels